We're Getting
Married!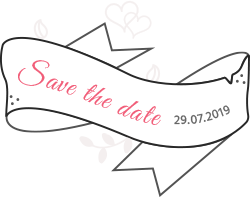 ¡Nos han ayudado en todo! desde el principio hasta el final!

Estamos encantados con todo el servicio!
Bea nos escuchó, entendió perfectamente y no tuvo ningún problema en cambiar cosas, e incluso proponía mejoras.
Yo repetía sin cesar que si lo organizaban Marta Alvarez y su equipo, SÍ me casaba...
Gifts
The most we want is to spend the day with family and all our friends. If you want to bless us, here are a few things we need. Click the logos below to check out our registry.
Tell Us if You're Coming!
Kindly R.S.V.P. online before July 29th, 2019